November 28, 2021
Not a Word
The reason I didn't tell anyone was that I didn't know what it was.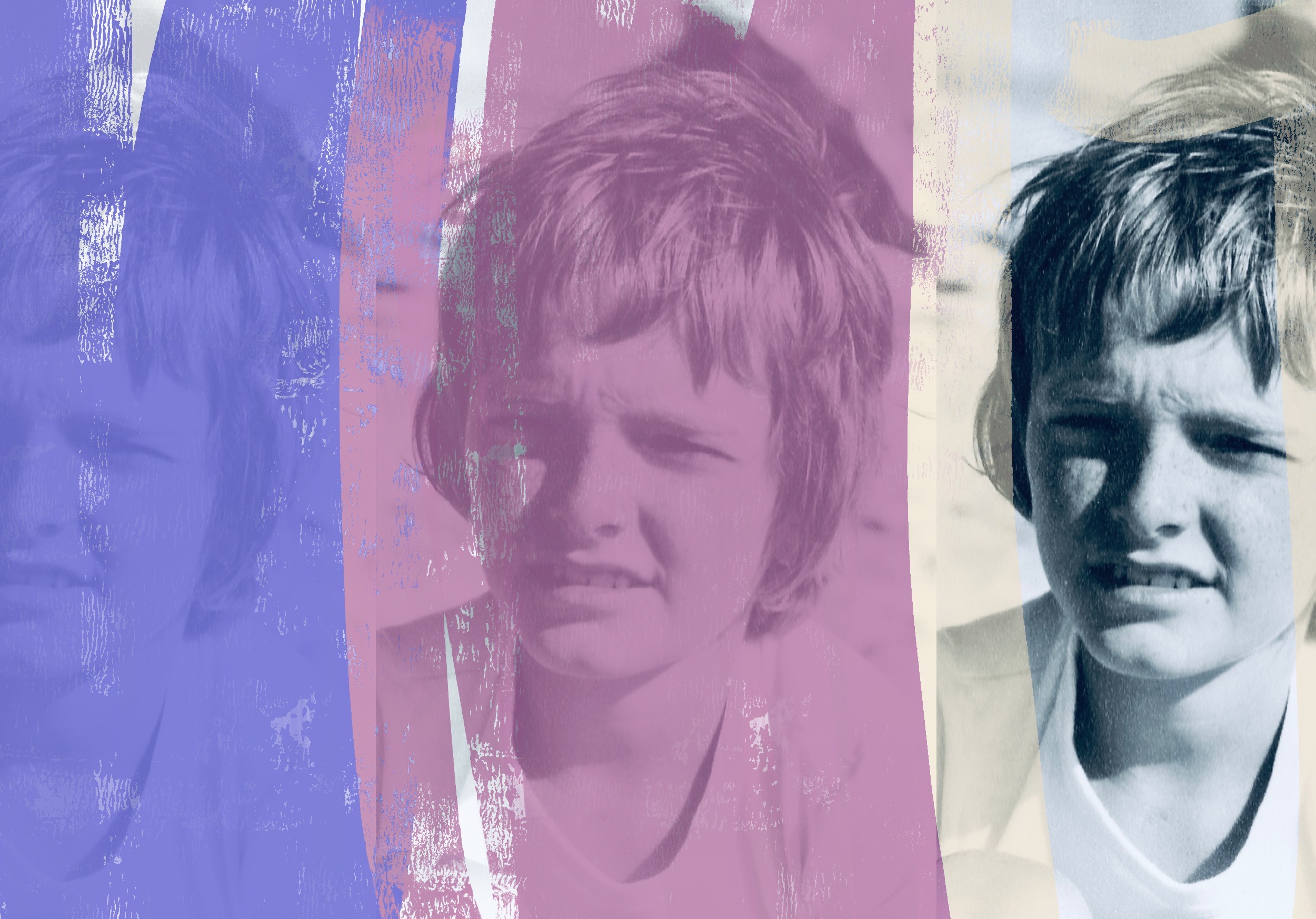 Corduroy
As a young boy, my surrogate grandmother taught me many important things—she was a retired schoolteacher—like making hot chocolate from scratch, cooking tapioca pearls in milk with sugar and vanilla, drawing with a pantograph and crucially, using proper manners as a tool to navigate the complexities of the adult world. When the weather was good, she would often take me for long, slow walks in the Forêt de Sénart or the more grandiose Forêt de Fontainebleau. Along the way, we would determine the name of trees and ferns, listen attentively to the birds and hunt for mushrooms in all the best spots.
Bernard, a slender young man who was invariably wearing dark corduroy pants, would sometimes join us for the promenade. He and her would briefly hold hands when we were far from everything, lost amidst the trees. I remember a furtive kiss too—and that look he gave me immediately after. Somehow I knew it had to remain a secret. But the reason I didn't tell anyone was that I didn't know what it was.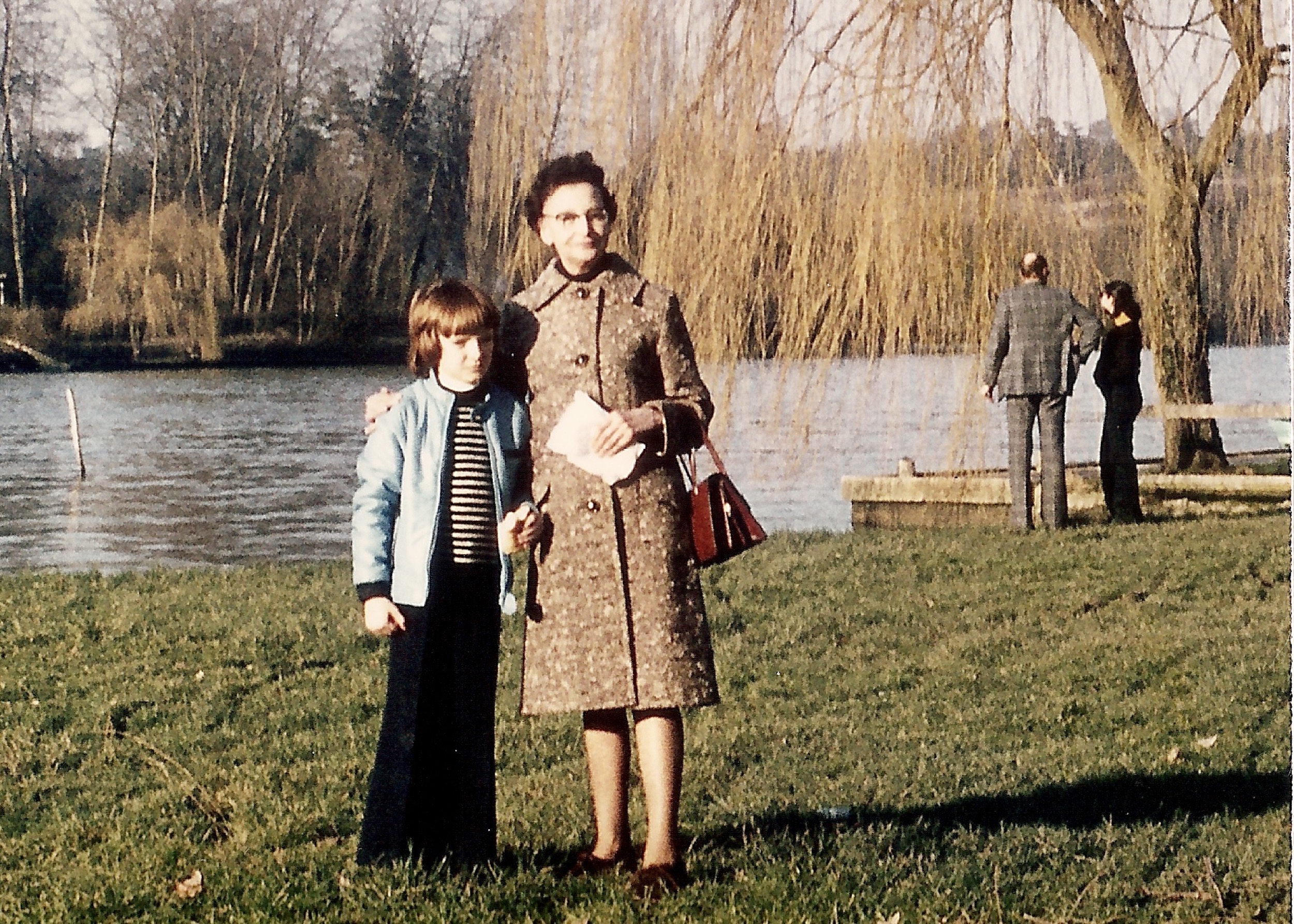 [My SGM and me, not too far from Fontainebleau. I don't remember who took this one. Could have been Corduroy.]
The Demigod of Bro Morgannwg
A couple years later, I got to spend a week in a Welsh scout camp, south of Cardiff. Everybody was speaking way too fast for me and my beginner's English, but thankfully it was a boys' world, a world of simple rules, of smiles and frowns, rough and tumble, survivable on limited vocabulary. There was one scout leader that I could understand quite well, though, because he was gentle enough to adjust his speech when interacting with me, but mostly because his oyster-green eyes and tanned veiny forearms always captured my undivided attention—for reasons I wasn't entirely clear about.
"Can't sleep?" He asked that night. David was almost a decade older than all of us boys and his voice was much deeper, but not dull yet, not like my dad's—I remember finding most adult utterances colorless and tedious. And yes indeed, I was unable to sleep because of the stupid always-on fuel lantern that was attached to the pole hub of the dormitory tent. "Why is it always on?" I asked. "If it falls, all the sleeping bags will catch fire and we will die. All of us." He smiled and proceeded to explain how securely he'd fastened the lamp to the hub when mounting the whole structure, himself. Therefore it could not fall and set us all ablaze. Under no circumstance.
"Even if there's an earthquake?" I said, expecting him to laugh at me. But he took the question seriously. "An earthquake would wake us all up, so we would safely get out in the open and then maybe it would bring the tent down and the lamp with it. But I wouldn't count it as the lamp falling, would you?" I shook my head—no, of course I wouldn't. David tousled my hair, told me to return to the dormitory and said something that sounded more alien than English to me, but probably meant good night. A few minutes later, I drifted into sleep because a demigod walking the Vale of Glamorgan said that everything was under control.
I could tolerate the strangely formal flag ceremonies, the messy morning baked beans on toast and the nonsensical campfire vespers. However, because I was relatively bad at anything requiring solid coordination or team-play skills, I would invariably wake up with my stomach in knots, dreading the random daily dose of rugby, rope climbing or kayaking. I was the clumsy French boy, barely able to speak English—the odd one out that they would call the frog. David, on the other hand, never made fun of me. He seemed genuinely interested and caring, while not overly protective when frog names started flying during games. One morning, as I was desperately trying to catch the beans falling off my toast, he inquired about sports: was there any that I enjoyed or was any good at? When I replied that I couldn't think of one and that I really wasn't good at anything, he interrupted me with his kaleidoscopic voice: "I don't believe you. You can certainly run faster than most. At kick-the-can yesterday, you were found a few times but I don't think I heard that you were ever in the can. Were you?"
Indeed I hadn't been, not even once during a night-time game that had lasted a couple of hours with two dozen players in a large perimeter encroaching on the dark woods. I believed I'd been lucky, but David telling me that he thought otherwise sent me like a rocket, head first into the stars. While I was in high orbit, basking in harsh sunlight and galactic cosmic radiation, my bodily envelope still seated across from David mumbled But I can't climb a rope.
"That I can teach you!" he said triumphantly, patting my shoulder and pushing me dangerously close to escape velocity. "We start in the morning."
Over the next few days, I did two things I thought were impossible: climbing a knotted rope all the way to the top and rolling a kayak Inuit-style: you take a deep breath, capsize the kayak, find yourself upside down under frigid water, get a hold of your position, trust that you won't die, stay calm, sweep the paddle in a big arc from the bow to the stern to righten the boat, get your upper body out of the water and—voilà!—start breathing again! In both cases, he first showed me how it was done, then asked me to do it and I would execute without question, in a loop, until I got the moves right. The confidence boost also transformed my kick-the-can night sprints into something akin to flying diagonals at literally untouchable speeds.
Frog-State
Returning to France was akin to reverting to frog-state—I knew the confidence and speed boosts were gone the moment David shook my hand and waved good bye with a megawatt smile when I boarded the bus back to Cardiff. The ride to London Heathrow the next day was gloomy and by the time I landed in Paris Orly, I had tears in my eyes and remained inconsolable for days on end.
More spooked than concerned, my parents would keep asking questions that I could not answer. I remember being in a great deal of pain and confusion, unable to understand, let alone speak of my feelings. Eventually, my mother unwittingly sparked something in me when, after a deep sigh, her hands clasped in her lap, she ventured: "You're in love. Is that it?"
I shrugged my shoulders and shook my head, of course I wasn't. Because until a little later that same day, in my mind, love still wasn't a word.